Announcement of Members of Board of Directors
Announcement of Members of Board of Directors
---
---
Media Contact
Michelle Marshel, Director, Meetings & Communications
Phone:
(202) 999-0168
| Email: mmarshel@naswa.org
For Immediate Release
WASHINGTON – The National Association of State Workforce Agencies (NASWA) elected its 2019 association year board of directors during the Annual Workforce Summit and UI Directors' Conference in Birmingham, Alabama. NASWA membership, comprised of state and U.S. territory workforce agency staff nationwide, selected new board members and an executive committee to represent its regions. The board's duties are to direct the business of the association.
"These Board members represent the talent and expertise of those spearheading workforce development efforts across the country," said Scott B. Sanders, Executive Director. "We are extremely fortunate to have this group providing guidance for our organization and driving the national workforce agenda."
Makeup of the new NASWA Board of Directors consists of:
Jennifer James-Price, Undersecretary for Workforce Development, Massachusetts Executive Office of Labor and Workforce Development, representing Region I
Ron Marino, Assistant Commissioner, New Jersey Department of Labor & Workforce Development, representing Region II
Ellen Marie Hess, Commissioner, Virginia Employment Commission, representing Region III
Mark Butler, Commissioner, Georgia Department of Labor, representing Region IV
Ray Allen, Secretary, Wisconsin Department of Workforce Development, representing Region V
Richard McPherson, Executive Director, Oklahoma Employment Security Commission, representing Region VI
Lana Gordon, Secretary, Kansas Department of Labor, representing Region VII
Galen Hollenbaugh, Commissioner, Montana Department of Labor and Regulation, representing Region VIII
Patrick Henning, Director, California Employment Development Department, representing Region IX
Suzi LeVine, Commissioner, Washington Employment Security Department, representing Region X
Executive Committee of the Board:
Jon Pierpont, Executive Director of the Utah Department of Workforce Services, Board President
Anna Hui, Director, Missouri Department of Labor and Industrial Relations, Board President-Elect
Jeff Mays, Director, Illinois Department of Employment Security, Board Secretary
Kelly M. Schulz, Secretary of the Maryland Department of Labor, Licensing and Regulation, Board Treasurer
Renee Olson, Administrator of the Employment Security Division of the Nevada Department of Employment, Training and Rehabilitation, Board Past-President
"There is no hotter topic across the nation than building the workforce for today and the future. Every state is experiencing successes and challenges in the labor force," said Jon Pierpont, NASWA Board President and Executive Director of the Utah Department of Workforce Services. "It is an honor to work closely with my counterparts in other states in a common goal of strengthening our workforce to meet industry needs."
Incoming Board members assumed their respective posts upon election at the NASWA Annual Workforce Summit. All Board of Directors positions serve a one-year term, except that of Treasurer, which serves a two-year term.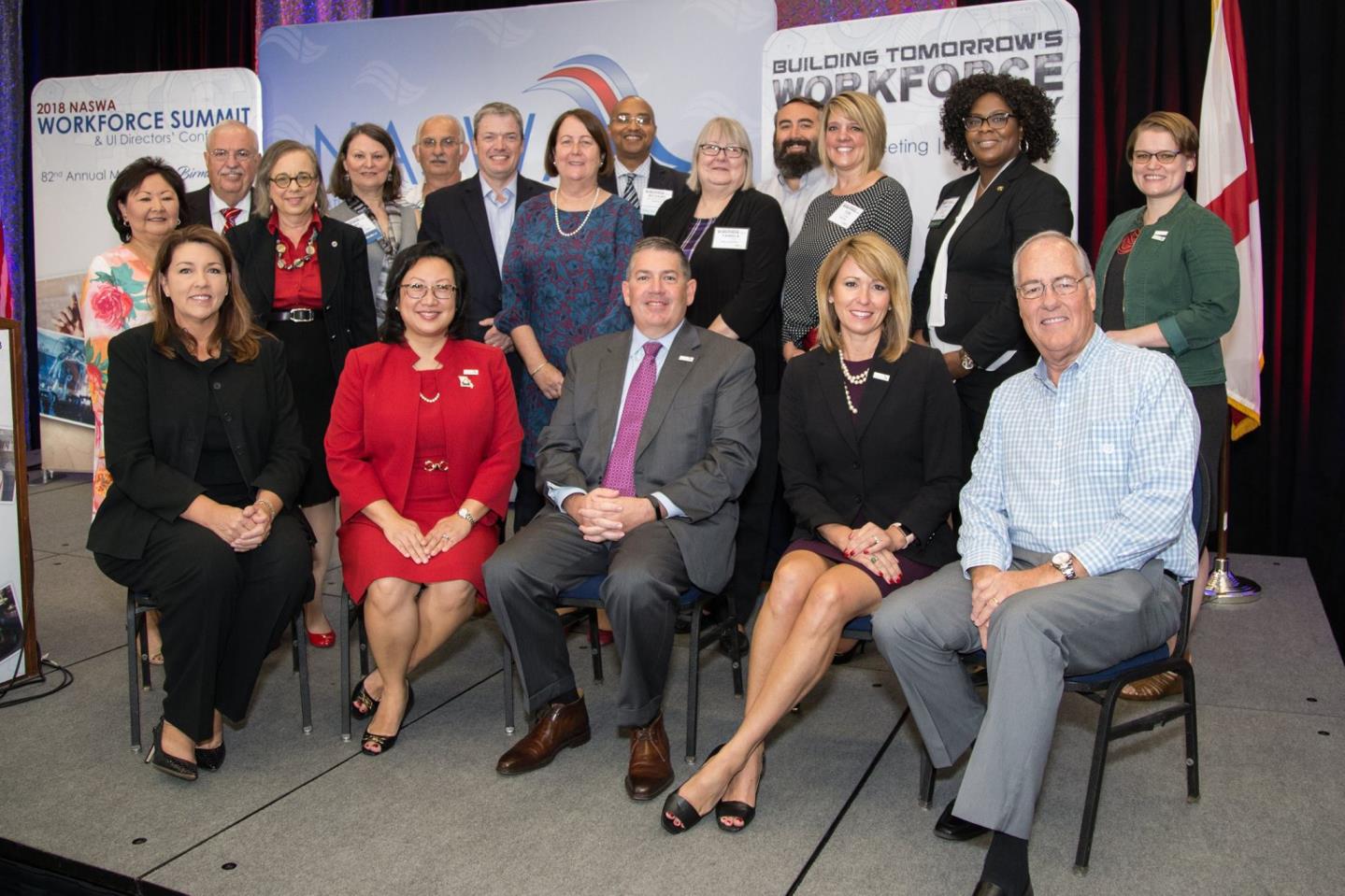 ###