Tuesday, September 10
2:00 pm - 2:55 pm
Opening Ceremonies - Keynote by Josh Davies - 2030: The Workforce Revolution
Grand Ballroom A (Mezzanine Level)
Description
The modern workplace is constantly evolving and changing, with some jobs going away (switchboard operator) and others being created (app developer). But every 30 years, a new wave of technology fundamentally changes the workplace. Assembly lines, computers, and the internet all dramatically shifted the nature of work and changed the American workplace. Looking ahead to 2030, there is another revolutionary wave that is going to crash the future of work in America. The combination of automation and artificial intelligence will create a new revolution that will destroy not just jobs but potentially entire industries. Rather than sit back and hope, now is the time to prepare for the coming reality of 2030. We need to be developing the revolutionaries of the future! There will still be jobs, but they will require a different set of skills and abilities. Don't sit back and let the waves drag you down, choose instead to ride the coming revolution – and come out on top!
---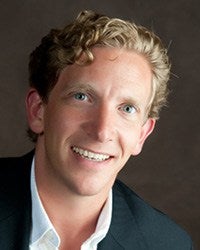 Josh Davies, Chief Executive Officer, The Center for Work Ethic Development
Josh Davies is passionate about helping others make a difference in their lives, jobs, and community. Through his work as an award-winning speaker, he has engaged and encouraged professionals across North America, the Middle East, and Asia. An in-demand speaker, Josh gives keynote presentations and workshops to more than thirty education, workforce, and corporate conferences annually. In preparation for the 2008 Democratic National Convention, he led the training for all 10,000 volunteers and more than 4,000 local service professionals for the event. Training Magazine named him as one of the top 10 trainers under 40 in America and the Denver Business Journal tapped him as one of Denver's 40 Under 40.