Thursday, September 12
10:50 am - 12:00 pm
Closing Plenary - Keynote Speaker, John Colbert
Grand Ballroom A (Mezzanine Level)
Description
John Colbert is well known by the nations workforce leaders for his insights into Washington D.C.'s legislative and political arena. He will focus on current and upcoming legislation affecting workforce issues as well as provide insights into the political arena and what that means for the next few years.
---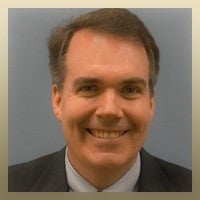 John Colbert, Co-Founder, Capitol Hill Partners
John Colbert has an extensive background serving in the Executive branch, as well as working with Congress. John was a senior official in the Clinton Administration as Chief of Staff of the Department of Labor's Employment and Training Administration, overseeing an $11 billion budget. In this position, John helped direct the nation's major job training and youth development programs. Prior to becoming Chief of Staff, John was a legislative liaison with Congress for the Clinton Administration on a number of major reauthorization bills and their implementation, including the Workforce Investment Act, Older Americans Act and Welfare to Work Act. He also acted as the Department of Labor's point person with the Congressional Appropriations Committee in the development of pilot projects and Congressionally directed funding. More recently, John served on President Obama's workforce policy committee during the 2008 Presidential campaign. At Capitol Hill Partners, John specializes in representing national workforce, education and social service programs, as well as individual nonprofits, before Congress, and the Executive branch. His assistance on behalf of clients includes direct lobbying, regulatory initiatives, political intelligence, coalition advocacy, as well as communications and grassroots strategy.