Wednesday, September 11
3:45 pm - 4:15 pm
Plenary Session - Catching up with the Executive Director
Grand Ballroom A (Mezzanine Level)
Description
Join NASWA Executive Director Scott B. Sanders as he discusses what has been happening in NASWA over the past year. He will be sharing an overview of the policies, trainings, meetings, conferences, state practices sharing, virtual issue calls, and much more that you, the states, have been doing to spread the word that you are the 'go-to' experts and driving the national workforce agenda!
---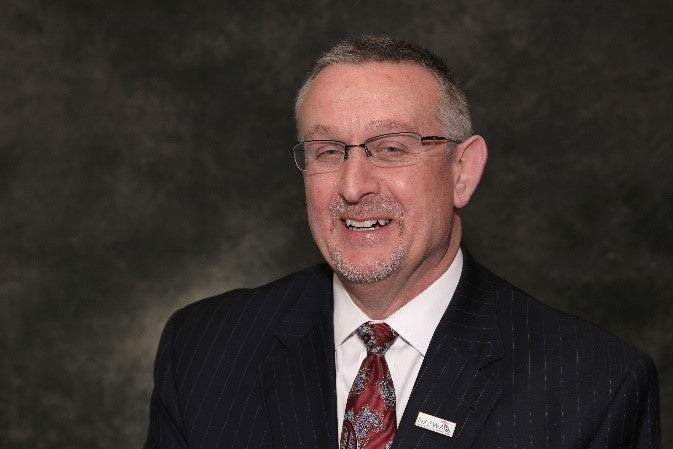 Scott B. Sanders, NASWA Executive Director
Scott B. Sanders has been the Executive Director of the National Association of State Workforce Agencies (NASWA) since October 2014. He previously served as Commissioner of the Indiana Department of Workforce Development (DWD) and was a member of the cabinet of Governor Michael Pence and Governor Mitchell Daniels. DWD managed and implemented training and employment programs for Hoosiers, collaborated on regional economic growth initiatives for Indiana, coordinated the adult education system, and oversaw the unemployment insurance system.
Prior to his appointment as Commissioner, Scott served in various capacities at DWD starting in 2006. He also served as the Chief Financial Officer for the Bureau of Motor Vehicles from May 2005 to November 2006.
Scott was appointed to the American Workforce Policy Advisory Board in February 2019 and also serves on the boards of the LMI Institute and the UWC Foundation.
Scott has many years of private sector experience prior to his role at DWD. Before joining state government, he was with First Commonwealth, Inc., a managed health care company, based in Chicago, IL. There he served as President from 2002-2004 and as Chief Financial Officer from 1995-2002. Following the purchase of First Commonwealth, Inc. by Guardian Life Insurance Company of America, Scott continued as Second Vice President.
Scott earned his bachelor's degree from Miami University and his master's in business administration from Northwestern University's J.L. Kellogg Graduate School of Management. Scott resides in Baltimore, MD with his wife, who is a Youth Services Coordinator for the Maryland State Library.